Our Team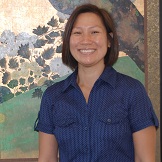 Laura Goon
Laura joined Marble Harbor Investment Counsel in the summer of 2012 to provide operational and administrative support to the firm. She has extensive experience in investment and trust operations gained over the past 20 years. Prior to joining Marble Harbor, Laura spent seven years as a Trust Accountant in the Individual Clients Department at Day Pitney LLP, working with trustees, investment advisors, financial institutions and custodians in the areas of trust administration, cash management, trade settlement, reconciliation and record maintenance.
From 1997 to 2004, Laura was in the Investment Management and Trust Services Department at Boston Private Bank and Trust Company, where she advanced from being a portfolio manager's assistant, to a performance analyst, to a custody liaison officer and finally a risk management officer.
Laura also worked at Shawmut National Bank and Fleet Investment Advisors in various bank operation areas.
Laura graduated from Northeastern University with a B.S. in Business Administration. She enjoys spending time with her family, reading and watching movies.