Our Team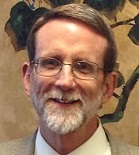 Barry M. Goggins, CFA
Barry joined Marble Harbor Investment Counsel in September 2013 with more than 30 years' experience analyzing equity investments across the market capitalization spectrum. He recently worked at AlphaOne Capital Partners with other members of the OFI Institutional Asset Management Fundamental Micro Cap/Small Growth team.
Previously Barry was a Managing Director at Babson Capital Management, where he was responsible for analyzing large, small and micro capitalization stocks in the Healthcare, Aerospace and Defense, Consumer Staples and Industrial sectors. He also contributed articles to the Babson Staff Letter. He worked as an equity analyst at Massachusetts Mutual Life Insurance Company/Concert Capital Management after starting his career at Commercial Union Investment Management Corporation in 1979.
Barry graduated from the University of Notre Dame with a B.S. in Mathematics and earned his M.B.A. from the Carroll Graduate School of Management at Boston College. He holds the Chartered Financial Analyst designation and is a member of the C.F.A. Institute and the Boston Security Analysts Society. Barry enjoys college sports, jazz, and spending time with family in his spare time. Barry focuses his research efforts on the Healthcare, Industrial and Consumer sectors.