Our Team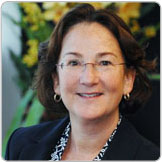 Leslie A. Meinhart
Leslie joined Marble Harbor Investment Counsel in the fall of 2007 to assist with the firm's compliance program. In January 2016, Leslie was designated the Chief Compliance Officer of Marble Harbor. She has worked in various areas of legal regulatory compliance for nearly twenty years. From 2005 to 2007, Leslie was a Specialist with the Investment Management Group at Wilmer Cutler Pickering Hale and Dorr, working with a variety of investment advisers, hedge funds and investment companies on fund formation and regulatory compliance.
Previously, Leslie was a Compliance Manager for Babson Capital Management for more than seven years. Here, she implemented and administered the company's code of ethics, proxy voting procedures, portfolio compliance and regulatory filings.
Earlier in her career, Leslie held positions at Putnam LLC, Wellington Management Company, LLP and Investors Bank & Trust Company in the areas of legal fund administration and regulatory compliance.
Leslie graduated from the University of Massachusetts with a B.A. in Legal Services. She enjoys spending time with family, volunteering, and playing golf. Leslie and her husband live west of Boston.